Known for being a holiday destination like no other, Hawaii is a safe haven for every beach lover out there. It houses eight islands and offers a myriad of places to see.
From beautiful white sand beaches, whale-watching expeditions, historical museums to the gorgeous Waikiki beach shores, this tropical paradise offers numerous cultural highlights and attractions that will leave any traveler wanting to come back for more (duh!)
Here are some incredible attractions worth adding to your Hawaii itinerary. And if you are an avid Tiktok user, these locations are all worthy of posting in your next # Tiktoktravel videos. Don't have a lot of followers? No worries, use BoostTikTok.com to increase your TikTok followers and get flaunting! >wink wink<
Without further ado!
1. Maui Island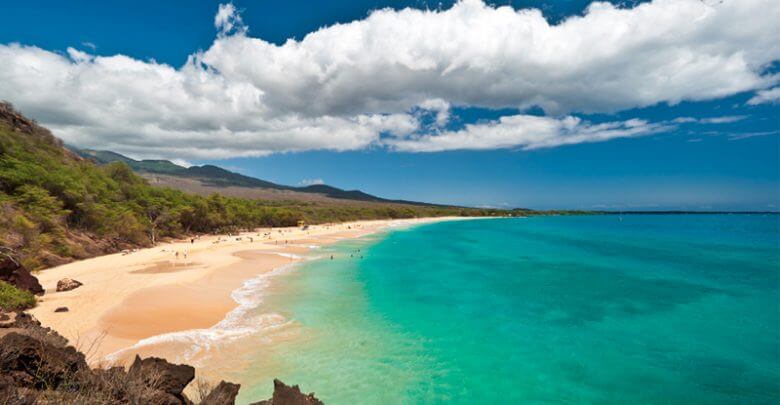 If you're looking to have a fun time in Hawaii, then Maui is one place you must visit. This beautiful island offers a myriad of incredible attractions that it would take you more than a day to explore everything.
It is blessed with over thirty pristine beaches where you can snorkel, relax, swim, scuba dive, and paddle. Plus, you also get to witness the big-wave surfing games or even learn to surf yourself.
Head towards Maui's favorite spot, Lahaina Historic Trail, and learn about the island's rich heritage, hike through the beautiful and lush Lao Valley, where the historic battles occurred, or visit the Kannapali beach to witness the popular cliff-diving ceremony.
The Haleakala National Park, one of Hawaii's top points of interest is another place worth checking out. If you plan on visiting Hawaii with your family, you should definitely take the famous train ride In Maui and also check out the Ocean Center.
2. Big Island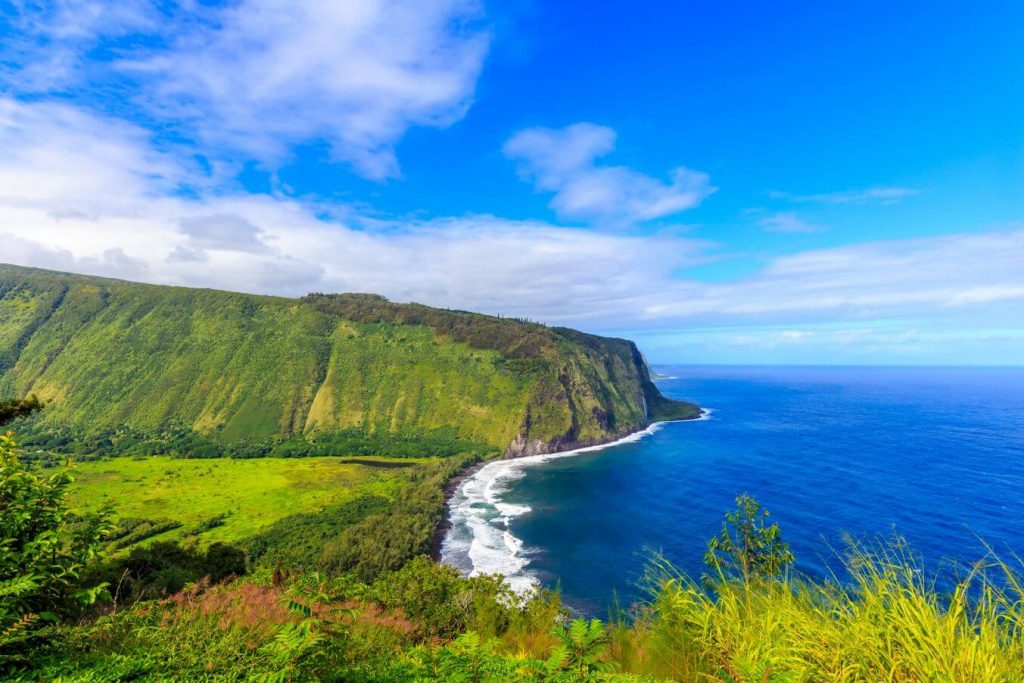 The Big Island (aka Hawaii) is archipelago's largest as well as the youngest island that offers visitors a multitude of fun activities and adventures. It houses a number of beautiful beaches, Hapuna Beach being one of its best and nestled on the coast of Kohala.
The beach boasts pristine, white sands that stretch for miles, allowing you to easily find private spots away from other visitors. It's also a top destination for families, where you can make the most of your beach day by either swimming or bodyboarding.
Hawaii Volcanoes National Park is one of the major attractions of Big Island's major attractions. The park features two active volcanoes. Mauna Loa, which is a massive shield volcano and Kilauea, which is among the most active volcanoes in the world.
The site also houses the Goddess Pele, which holds numerous historic significance for the Hawaiians. Learn more about volcanoes at the historic Kilauea Visitor center, where you can enjoy a spectacular view of a huge crater.
3. Kauai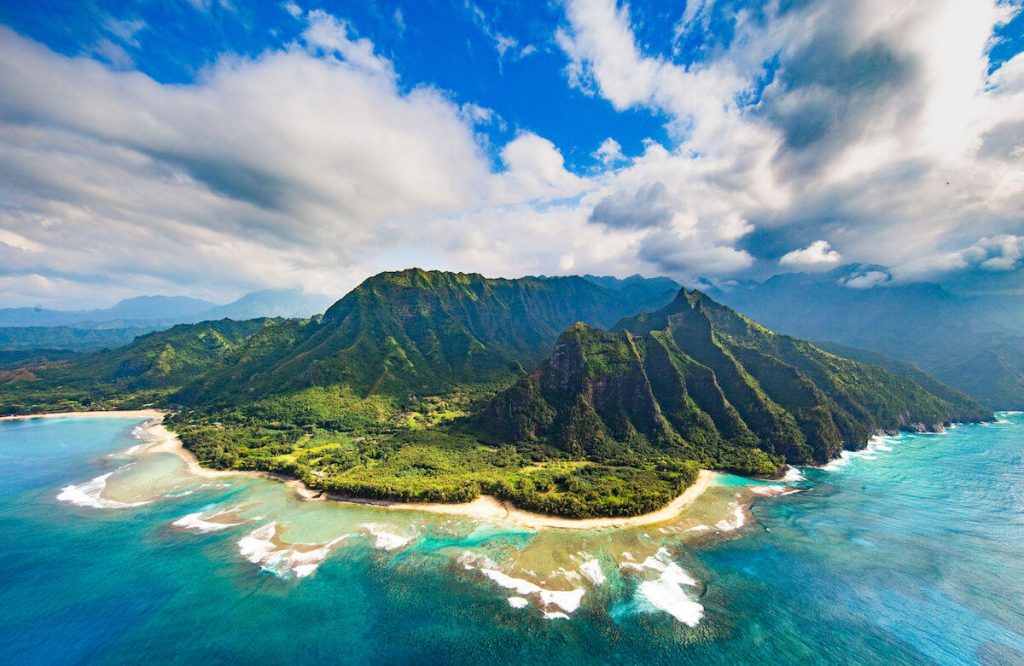 If you've been following any travel accounts on Instagram or blogs, we know for sure that you must have come across the Kauai Island a couple of times. And can we blame them? After all, Kaui Island is Hawaii's ultimate destination.
The Garden Isle offers everything a traveler has on their to-do list – fun hikes, blissful beaches, beautiful resorts and not to forget, it is also one of the world's most naturally gorgeous places you'll ever come across.
In addition to scuba diving, snorkeling, sunbathing and swimming, you can enjoy breathtaking scenic boat rides along the coast of Napali. There you'll encounter dolphins or even try out kayaking in the mystic Wailua River.
Other unique adventures to try in Kauai include zip-lining the Kauai rainforests, tubing along the water channels of the historic Lihue and 4×4 off-road adventures. If you are feeling adventurous, you can even hike through the Waimea Canyon or the Kokee State Park or sign up with the Blue Hawaii Helicopters and enjoy a scenic ariel view of the island. Plus, this would be a great content idea for your Tiktok videos.
4. Honolulu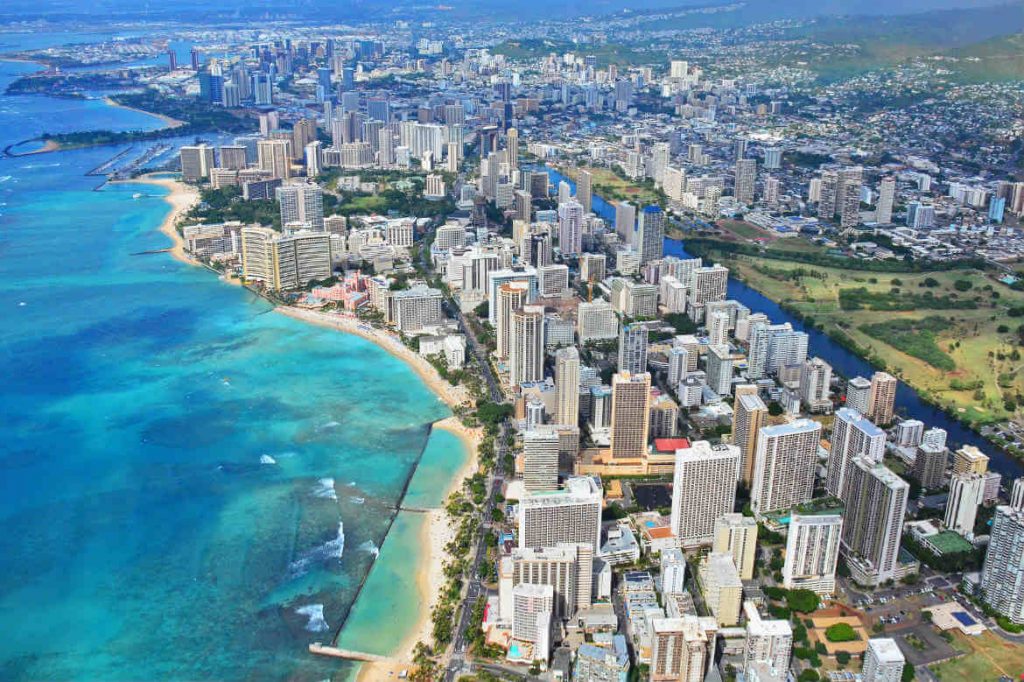 Nestled on the southern shore of Oahu Island, Honolulu is Hawaii's capital and also the largest city with over a million residents. The city offers several historical landmarks, great nightlife and shopping, a spectacular arts scene, and not to forget, the well-known Waikiki Beach.
If you happen to admire historical architectures, then you'd absolutely love the Lolani Palace, which is located in downtown Honolulu. By taking a walk across the surrounding streets, you'll come across the famous art museum and various other historical sites.
Additionally, you can visit the Pearl Harbour Historical Memorial and get yourself acquainted with the infamous Japanese attack during the WW2. The city also houses several shopping malls, including the Ala Moana, where you can shop till you drop.
Finally, you can wind up your day with some delicious local food, dancing, and live music in Chinatown and downtown.
5. Molokai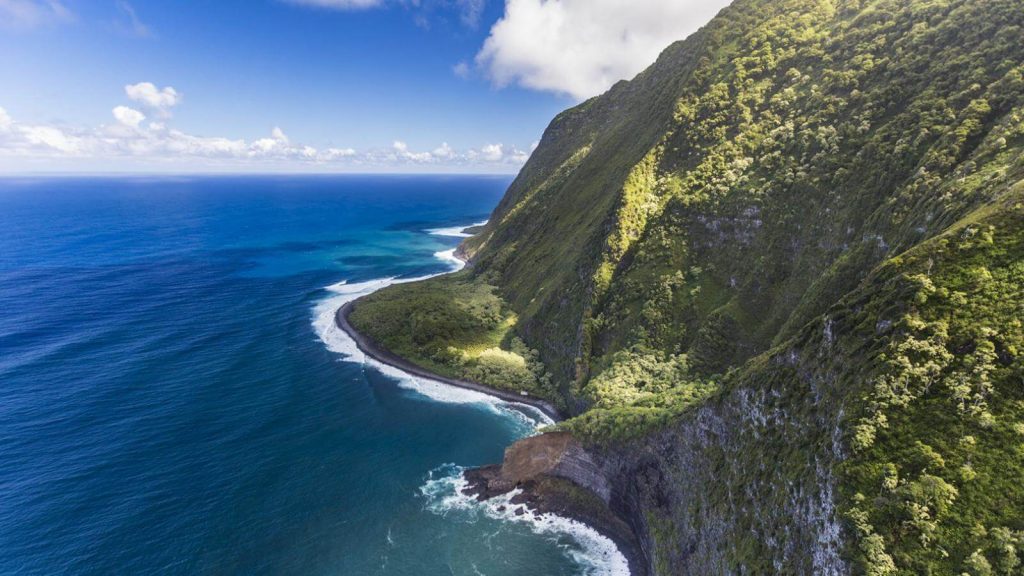 If you wish to escape the glamour, glitz, and crowded shopping malls and rather prefer being in a setting like Robinson Crusoe then head towards Molokai Island. Spend your days dozing off under a palm tree or enjoy a relaxing swim in the warm waters.
Plus, there are various outfitters who offer kayak, scuba gears, surfboards, and fish tackles for rent. They can even take you for deep-sea fishing and also arrange a fantastic whale-watching expedition.
Other exciting activities include exploring the coffee plantation and the macadamia nut farm or visiting the Kalaupapa National Park by taking a fun mule ride along the terrifying steep sea cliffs.
6. Lanai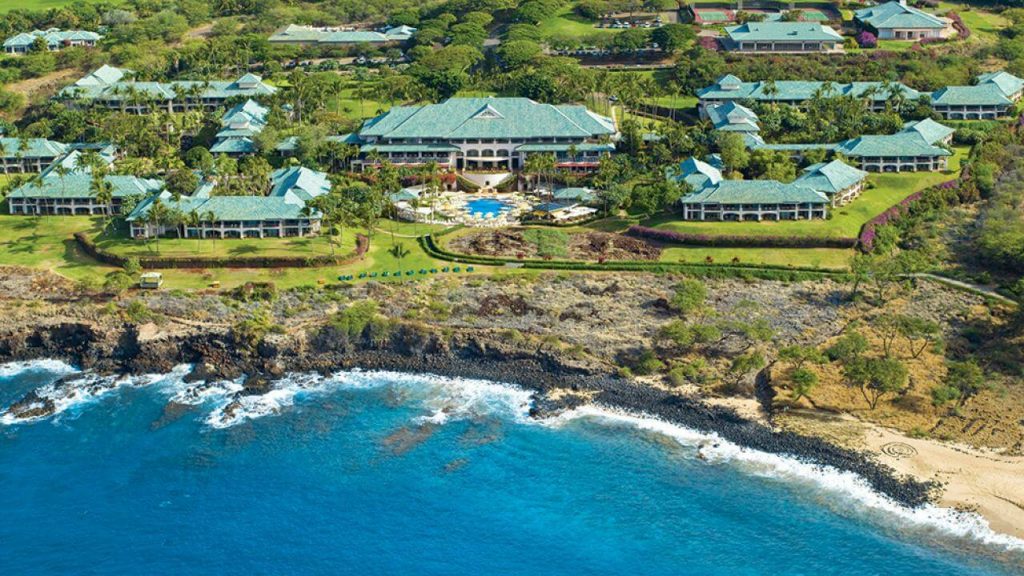 Popularly known for exuding an "Aloha" atmosphere, the lovely Lanai Island was once the largest pineapple producer in the world and today, you can explore this friendly island and even interact with the successors of the plantation workers.
Lanai offers several scenic beaches with fantastic diving and snorkeling sites. Hulopoe Bay features sheltered waters, which is ideal for beginners and if you are experienced, you can dive at the Lanai Cathedrals area where you can take a dive into the massive lava tubes.
The island offers excellent whale and dolphin watching expeditions and if you need a more thrilling experience, you can enjoy a four-wheel-drive touring hundreds of miles along the island. Also, remember to carry your hiking shoes as you'll be greeted with numerous hiking trails that offer amazing viewpoints.
As you can see, Hawaii is the ultimate travel destination in just about every traveler's bucket list. The mystic scenery, exciting activities, stunning beaches, and of course, the unique aloha spirit, are just few of the many incredible things it has to offer. It's the perfect place to unwind, relax, and detach from your everyday routine.
All of these make Hawaii a perfect place for making your #Tiktiktravel videos. Most Tiktok influencers post such exciting and unique places on the platform and now that you know what Hawaii has in store, you can do the same.
However, in order to get noticed, you'll need followers. So get you some followers first through services like BoostTiktok.com.